If a soulful mood is your style,
chasing the dream ends here.
SOPHID Wellness Suites welcomes the holistically-minded adventurer to a lifestyle that ventures far beyond the usual day to day.
A small Aegean wonder located on the authentically beautiful, less-traveled island of Karpathos in the Southeastern Aegean Sea, SOPHID Wellness Suites is a Greek island sanctuary of blissful pleasures. Perched on a tranquil hillside overlooking sparkling waters, Nature seems to whisper its secrets in a captivating haven of Aegean sensations.
– OPENING APRIL 2021 –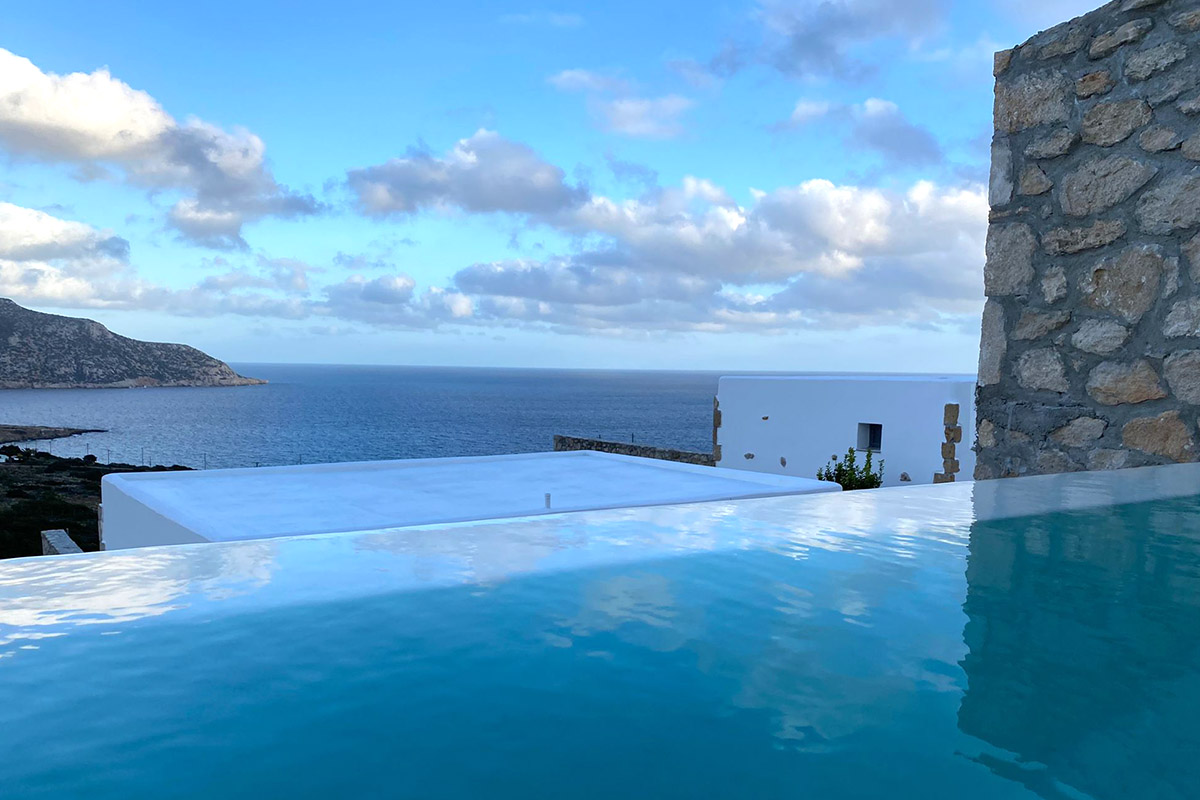 Breathing in pure sea air. Looking out over endless sea. Relishing the privacy of a thoughtfully-designed suite with private terrace and pool where every moment is yours alone. For sunrise swims or sipping a signature cocktail in the moonlight.
All the pleasures of life in harmony with the Aegean Sea under one mesmerizing roof. A canopy as high as the Karpathian sky.