Reflections of Well-Being
Spa, a welcoming refuge of balance and harmony in the serenity of a contemporary therapeutic spa. The unique premises offer the perfect environment to fully enjoy the art of relaxation. A menu of organically-based treatments, including the health-giving benefits of ancient Greek rituals, caters to every mood.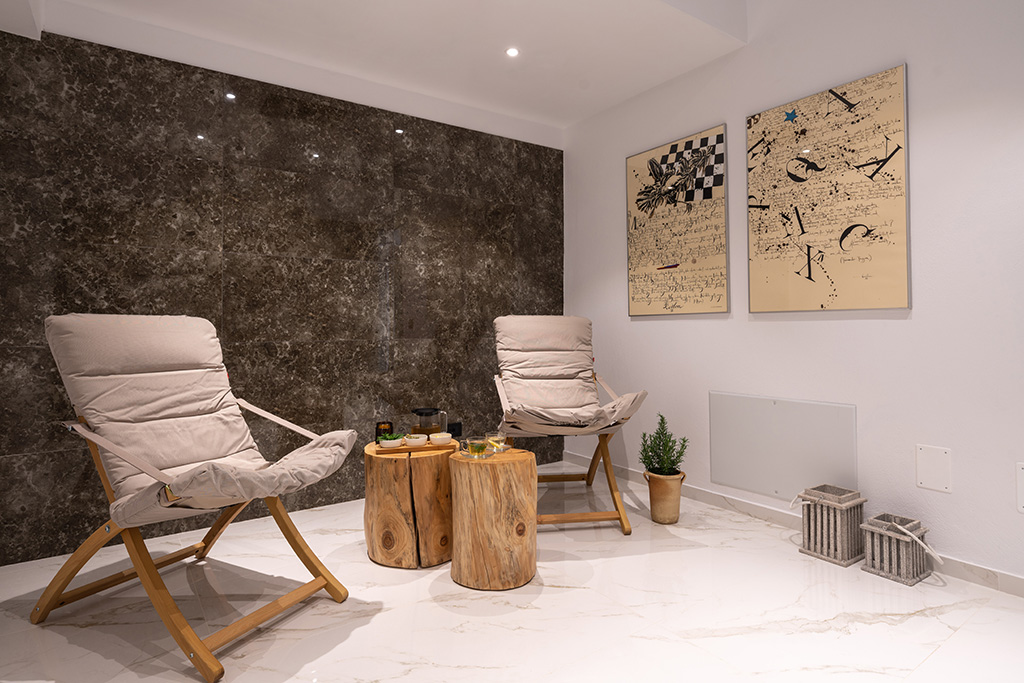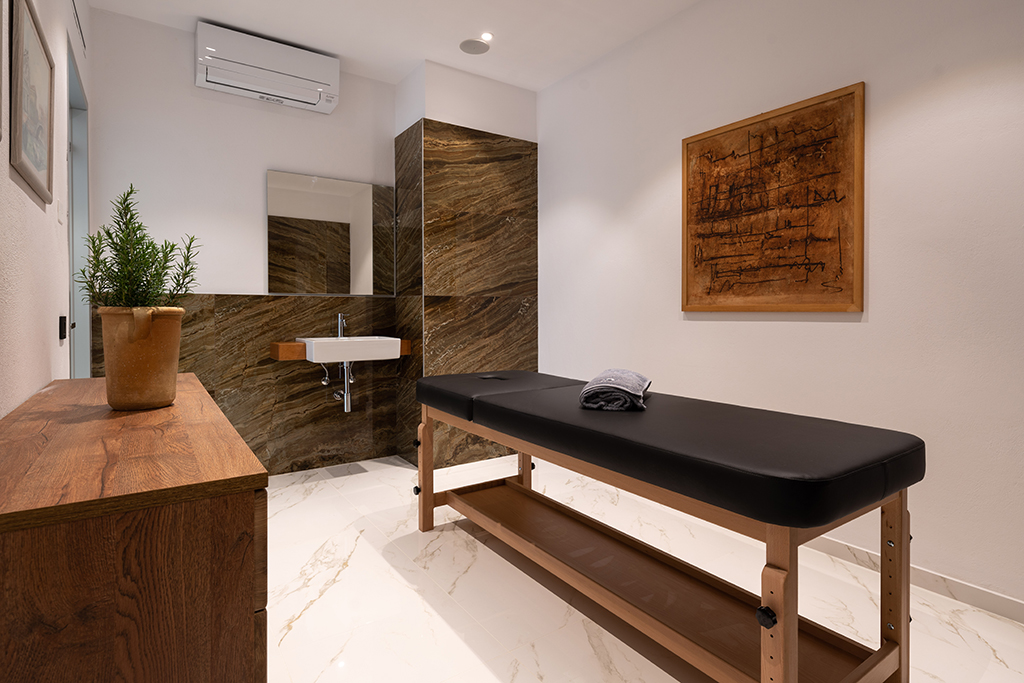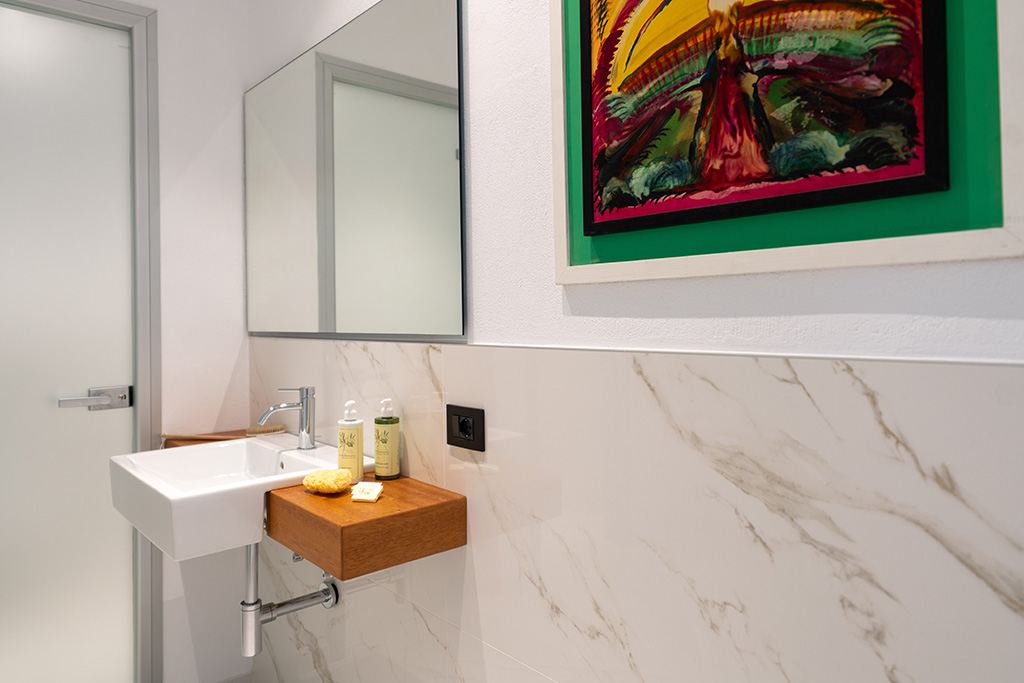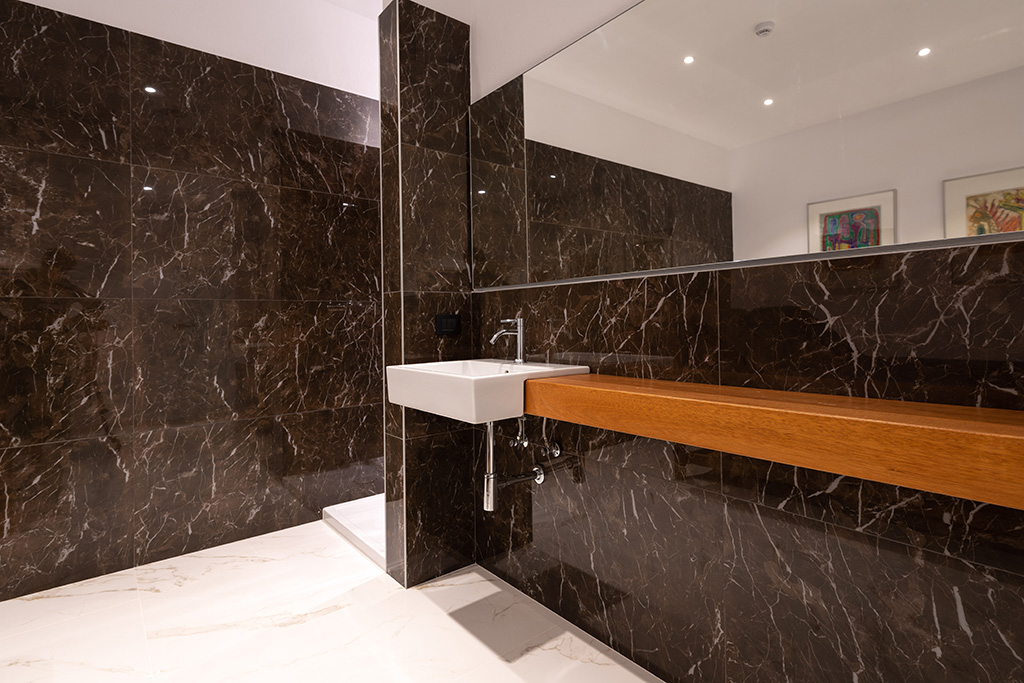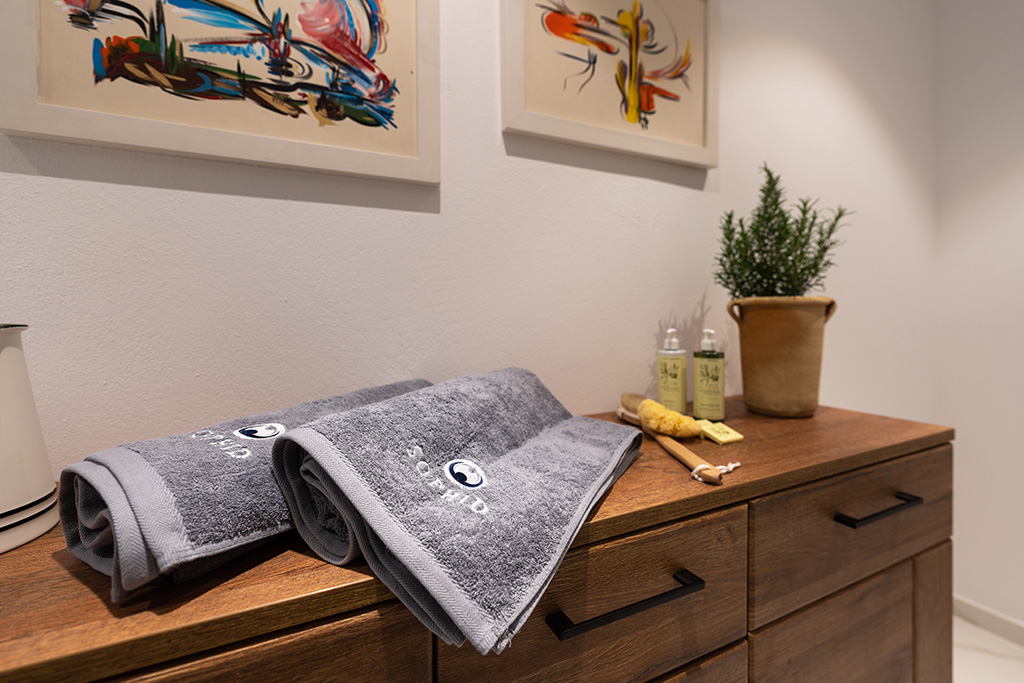 MENU
Massage THERAPIES
Complete body massage and foot reflexology
A massage treatment efficient to boost the immune system, stressbusting, to control blood pressure and a bunch of remedies. A relaxing and pleasurable treatment experience for the body and soul.
60 Min | Price: 120 €
Hot stones massage
A hot stone massage is a type of massage therapy. It is used to help you relax and ease tense muscles and damaged soft tissues throughout your body.
During a hot stone massage, smooth, flat, heated stones are placed on specific parts of your body. The stones are usually made of basalt, a type of volcanic rock that retains heat and are heated to between 130 and 145 degrees.
60 Min | Price: 120 €
Thai oil massage
Relaxing Thai oil massage made with aroma levanter oil. It connects techniques of acupressure and ayurvedic philosophy of massage. Strengthen immunological and nervous system and accelerate excess water elimination by stimulation of transpire. Thai oil massage removes toxins, boost up skin pert and brings very deep relaxation.
60 Min | Price: 120 €
Full body anti cellulite massage
Anti-cellulite massage is one of the best solutions for the visible reduction of cellulite on the skin. More specifically, anti-cellulite massage is a combination of lymphatic massage and intense pressure on the areas where cellulite is concentrated. The techniques used in anti-cellulite massage act on fat cells (fat cells) and help to rebuild them evenly, giving you a firm and radiant skin.
60 Min | Price: 110 €
DeepTissueRelief
This massage of the deeper tissues releases chronic inflammation of pain, relieving the whole body. It includes special handling and intense pressure on all deep groups of muscles. The results are immediate and include increased muscle blood flow and oxygenation, release from toxins and deep muscle relaxation.
60 Min | Price: 100 €
Neck, shoulders and head massage
Combination of technical finger presses on acupuncture areas of the face together with Gua Sha and Rejuvance to wipe away the tension, pains, aches and physical issues
60 Min | Price: 80 €
AromaticEnergy
A holistic treatment based on the beneficial and therapeutic properties of essential oils. As a base high quality 100% bio almond oil is used which is complemented by organic Greek essential oils suitable for you and your needs.
60 Min | Price: 80 €
Foot reflexology
A therapeutic method using pressures on precise points on the feet which relate to organs of the body as the therapist accesses the body's energy through these zones to heal the body to clear any congestion, which may be causing an imbalance.
50 Min | Price: 70 €
let us arrange a personalized experience for you. Please contact the reception desk.
*All therapies and massages are suitable for all skin types both for women and men.
*Salon services available upon request
Gym
Opening hours: 08.00-20.00
The mood-changing boost of a high energy work out captures the elated feeling of well-being. The private gym is perfect for enjoying personal work-out programs.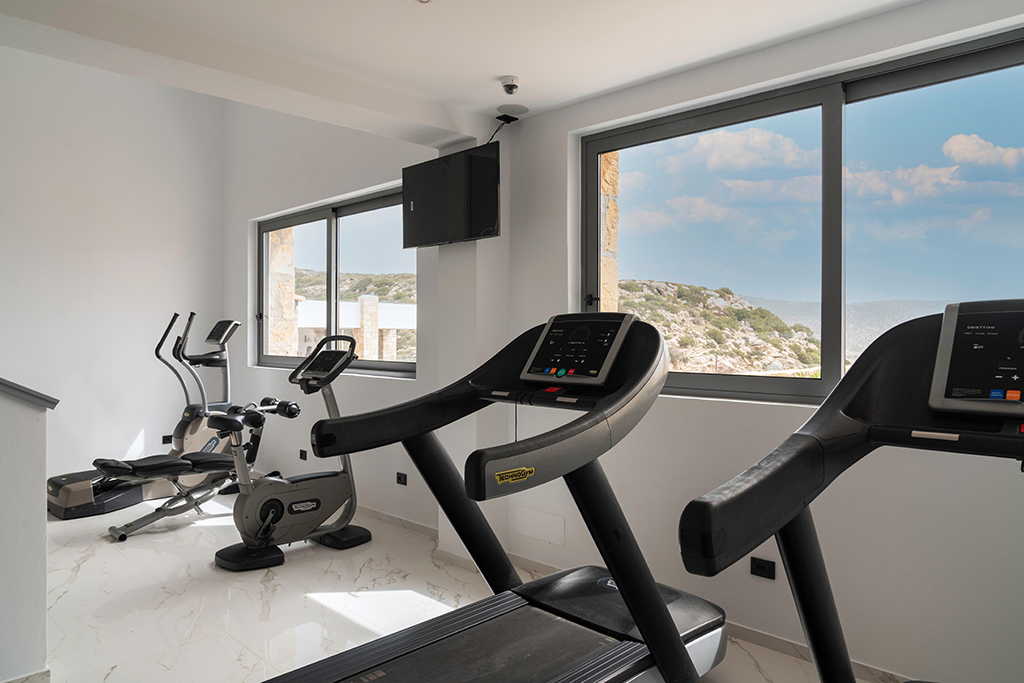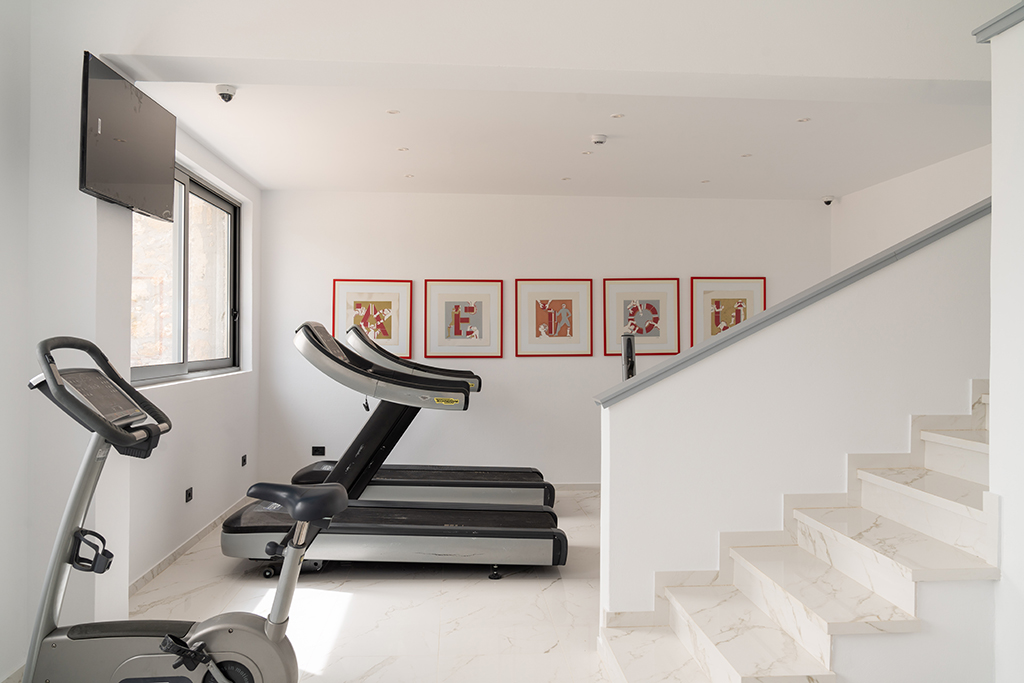 SOPHID Wellness Suites is eco-friendly with sustainability built into the architecture by use of local materials, including stone and the skilled craftsmanship of the islanders. By sourcing food locally, eliminating plastic and conserving energy, the promise of well-being is established from the ground, up.
The Wellness is property of Sophid Wellness Suites located in Amoopi, Karpathos.